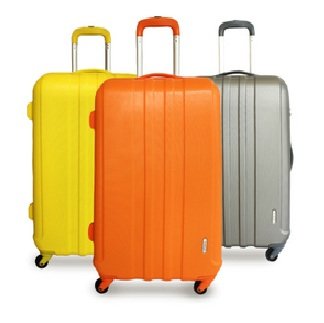 i am in need of new luggage to travel this year, but i first need to get rid of all this emotional baggage that i have collected. i heard "Bag Lady" by Badu the other day and thought back to the days that i had no bags to carry.
i took a break from men and relations in my early twenties. i armed myself with "In the Meantime" by Iyanla " Not on My Watch" Vanzant and "No More Sheets" by Prophetess Juanita Bynum. so when Bag Lady dropped in 2000, i was bagless. i was a single woman in ATL looking for someone to build an empire with. needless to say the joke was on me because no single man in Atlanta was looking for just one woman. the relationship goal was harem status for most dudes. and since i am a germaphobe and wanted to remain disease free, i stayed to myself. well until i got with a midwest slick talker who relocated to the South. not surprisingly, he was with the shit too.
i wasn't interested in his game playing, so i ran from that. even threatened his life to guarantee he would stay away from my brand of crazy. shortly after dealing with him, i met a really sweet Cali dude and he became my boyfriend. we had our ups and downs, but after eight years the elevator hit the basement floor and i got off. now i went into that relationship with a bathroom trash bag of issues. now it seems that i have three suitcases, a duffel bag, a messenger bag, two gym bags and a few shoe boxes full of emotional baggage. i have become the bag lady that Erykah sung about 16 yrs ago.
*le sigh*
how did i get here you ask? taking care of others instead of taking care of myself, so now i am being forced to do just that. i am feeling like i am having an emotional breakdown, but not in a bad way. you know they say you have to break muscles down to build them up, that is what i plan on doing with my emotions. hopefully i can drop off some of these bags along the way. i have been talking a lot about self care and healing, but i have been so afraid of losing people or things. but maybe they should be lost and stay that way.
soooooooooo...
i need y'all to pray for me.
i need y'all to send me positive energy
i need y'all to motivate me when i can't motivate myself.
i am on a journey to greatness and this is just one of the bumps.